2017 ICTE Annual Fall Conference (Oct. 12–13 • Johnston)
Online Registration is now closed. You may register at the door at the conference.

Empowered by Story, United through Words
ICTE Annual Fall Conference
Thursday, Oct. 12, 2017
Keynote: Creating Space and Playing with Genre: Crafting Our Stories as Teacher-Writers by Christine Dawson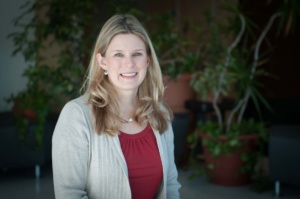 Christine Dawson, Ph.D., is a writer, teacher, and writing researcher. She is on the leadership team for the Empire State Writing Project Network (comprising New York's National Writing Project sites), an Executive Board member for the New York State Association of Teacher Educators, and a leadership team member for New York implementation of NWP's College-Ready Writers Program. Prior to earning her doctorate in curriculum and instruction, Christine taught secondary English for 10 years, served as an English department coordinator for a middle/high school, and was a literacy coach. She has been awarded several teaching awards, including Michigan State University's College of Education Excellence and Innovation in Teaching Award and New Jersey's Middlesex County Teacher of the Year Award. She currently teaches college education courses in curriculum and literacy, and her research focuses on the significance of teachers' own writing on their beliefs, practices, and pedagogies. Christine is the author of the 2017 book The Teacher-Writer:  Creating Writing Groups for Personal and Professional Growth, which was featured in an NWP Radio broadcast on the value of teacher-writers.  She also worked with Arthur Applebee and Judith Langer on the National Study of Writing Instruction, and she is a coauthor with them of Writing Instruction That Works: Proven Methods for Middle and High School Classrooms (Teachers College Press, 2013).She presents regularly at national and international conferences, including National Council of Teachers of English (where co-chairs the popular Teacher-Writer Roundtable sessions), and her scholarly writing has been published in English Journal and Research in the Teaching of English.   
Friday, Oct. 13, 2017
Keynote: Minds Made for Stories: Why Narrative is the at the Core of our Thinking
Thomas Newkirk began his career teaching in the Boston Public Schools. After receiving his doctorate from the University of Texas he joined the English faculty at the University of New Hampshire where he worked with Don Murray and Donald Graves. In 1981 he founded the New Hampshire Literacy Institutes, a Summer Program for Teachers now in its 37th year. He has written extensively on literacy learning at all grade levels, including The Performance of Self in Student Writing, which won the David Russell Award from the National Council of Teacher of English. His most recent publicationis Minds Made for Stories: How We Really Read and Write Informational and Persuasive Texts. He is currently finishing a book entitled: Embarrassment: And the Emotional Underlife of Learning. In his spare time he hikes, skates, swims— he and his wife are also scrambling to catch up on back series of Boardwalk Empire.
[button color="blue" bgcolor="#" hoverbg="#" textcolor="#" texthcolor="#" bordercolor="#" hoverborder="#" size="big" link="http://events.r20.constantcontact.com/register/event?oeidk=a07ee4s1xds4295c82f&llr=en6tsnfab" target="_blank" font="helvetica" font_style="italic" font_weight="bold" radius="0″ outer_border="true" outer_border_color="#" icon_color="#"]Register to Attend[/button]
[button color="blue" bgcolor="#" hoverbg="#" textcolor="#" texthcolor="#" bordercolor="#" hoverborder="#" size="big" link="http://events.constantcontact.com/register/event?llr=en6tsnfab&oeidk=a07eehcb3x862de3cae" target="_blank" font="helvetica" font_style="italic" font_weight="bold" radius="0″ outer_border="true" outer_border_color="#" icon_color="#"]Register to Vend or Exhibit[/button]