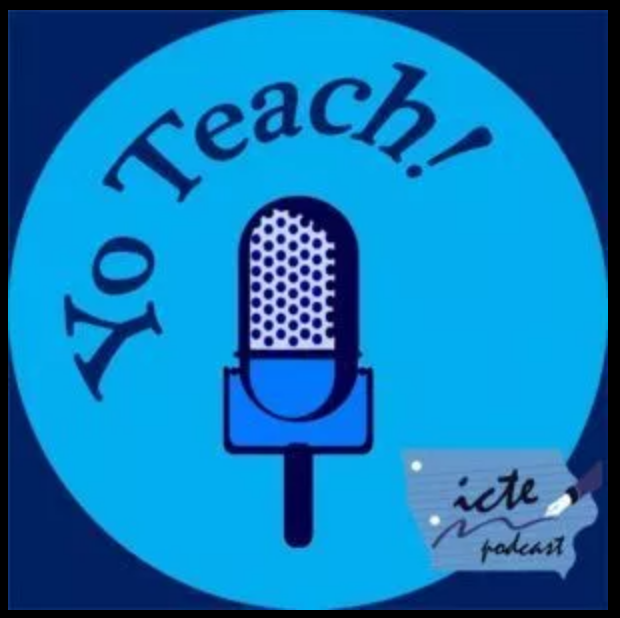 And So It Begins | Episode 5 of ICTE's YO TEACH! Podcast
Written & Produced by Austin Hall
Originally posted September 4, 2017
Welcome to Episode 5 of the YO TEACH! Podcast, brought to you by the Iowa Council of Teachers of English. Thank you for having the courage to teach and for supporting this podcast.

Episode 5 Show Notes
CONVERSATION SEGMENT
Wendy Bollhoefer, Kelly Murley, Nikki Smith, and Kirstey Ewald joined me for a session on book talks and reading during the August Eng Camp put on by ICTE in Ames, IA. Throughout the piece, we discuss the following books:
Dark Matter by Blake Crouch
Scythe by Neal Shusterman
Goodbye Days by Jeff Zentner
Before I Fall by Lauren Oliver
Into the Water by Paula Hawkins
The Ice Cream Queen of Orchard Street: A Novel by Susan Jane Gilman
The Ghosts of Heaven by Marcus Sedgwick
A special thanks to Britt Jungck for her contribution to the Yo Teach! segment.
BOOK TALKS
Here are the books mentioned in this episode. Do yourself a favor, and add them to your TBR list.
Solo by Kwame Alexander with Mary Rand Hess
What Made Maddy Run: The Secret Struggles and Tragic Death of An All-American Teen by Kate Fagan
Kate Fagan's original article from ESPNW titled "Split Image"
Thank you for listening to the ICTE YO TEACH Podcast. If you enjoyed listening, please share it with a colleague or two.