Success Using the Common Core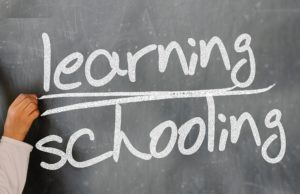 Okay, I'll admit it right now: I'm stubborn. I don't like being told what to do or how to do it, even though that attitude is often the wrong approach… and I've learned that the hard way throughout my life. However, when it comes to the standards in my classroom, I've learned to adapt to the Common Core as the driving influence of my planning.
I can't take credit for initiating this seemingly positive attitude; I just happen to work with a great bunch of colleagues that genuinely care the most about making sure the kids are our focus of instruction. And with that came Standards-Based Grading about five years ago. Hopping on that bandwagon of what our district was already trying in the middle school, I chose to focus on SBG for my Master's research. Sometimes timing in life couldn't be more perfect; in this case, I knew that getting into the research for myself that year was the selling point for me to not only connect with SBG in my classroom, but also to fully understand the Core that was in our laps to contend with.
Yes, we've always had district standards, but perhaps I'll admit that they were in a binder in my closet that didn't get referred to as often as they should have been. Now, however, I know my curriculum inside and out, even if I disagree with a few standards, think some key elements have been overlooked, or wish I could suggest some critical changes to what made the cut for the Core.
So how do we function in our district? Just as any student is directed in a well-guided classroom, the key is to break down the components of any given standard and benchmark into manageable chunks. From there, and this is how it finally became my true classroom guide, we (as a district), took each manageable element of a benchmark and put it in the language of the kids. I can't claim we came up with this idea by any means, but our use of what we call "I Can" statements are common language within our district… among all stakeholders.
For instance, consider this benchmark for 9/10 grade English:  
Conduct short as well as more sustained research projects to answer a question (including a self-generated question) or solve a problem; narrow or broaden the inquiry when appropriate; synthesize multiple sources on the subject, demonstrating understanding of the subject under investigation.
Rather than put that at the top of an assignment and expect students to decipher what skill they're being asked to specifically demonstrate, they, rather, see more succinct statements:
I can conduct research to answer a question and solve a problem.
I can narrow or broaden the topic when appropriate.
I can use multiple sources to demonstrate understanding of the topic.
Why does this work so well for our classes? Now, I have the ability to work on a graphic organizer with students. Maybe the student I have can't successfully broaden or narrow the topic… they know that skill is where they need work as I help them. Potentially a student is able to complete that skill well, but then struggles to find multiple sources… or doesn't want to look past the top three results on Google. Now, I have a statement that is student-friendly to show the expectation and what skill they are demonstrating.
Turning the Common Core into usable I Can statements hasn't convinced the random "Core-hater" to love it. In fact, as I said, there are things I'd definitely change. However, taking the Core and making it student-friendly, usable, and understandable by all parties sure has helped me to gain a focus in my classroom that I never had before.
Jennifer Campbell is in her 15th year teaching 9th & 11th grades High School English, a Video Production class, and co-teaches Second Chance Reading in New London, Iowa. She loves technology and seeks to continually improve her teaching to meet the needs of her students for their futures as the next generation in the workforce. At home, Jennifer loves to spend time with her husband of nine years and their two dogs.