Reflection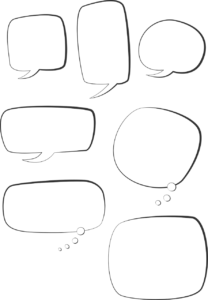 In the early morning hours of Wednesday, November 9, after staying up late to watch the election results, I poured myself a cup of coffee and thought about my upcoming day. I was well-aware that walking into a room of intelligent, educated, and persuasive 8th graders after the drama of the day before was going to be one of those times for which college could not prepare me. It was clear to me, even through groggy eyes, that the day's plan would not be executed as I had thought. This was going to be a "teachable moment" kind of day, not because Donald Trump won and Hillary Clinton lost, but because there was a highly controversial election, and it was a monumental moment in our history.
For 21 years, I have been an educator. In that time, I have lived through Columbine, 9/11, the election of our first African-American president, the shootings at Sandy Hook Elementary, and many other local tragedies and celebrations. There are no lesson plans for these moments, and there certainly is not a manual that allows teachers to flip to a section explaining how to handle emotions, whether they be enthusiasm or shock and grief. Many teachers do not even have the ability to process through their own feelings in these big moments, because they are so worried about the emotions of their students. We sometimes forget that teachers are human too, with little to no time to collect themselves before stepping into a room of children who expect them to have the answers.
It seems a simple task to just talk to students about what they are thinking and that with which they are grappling. The problem is that many of these students have never been overtly taught to share their feelings in an appropriate and respectful way. We ask children to feel safe in our rooms, to give their opinions and share their ideas, yet we rarely model in our classrooms what these conversations look like in authentic situations. Of course, Johnny can tell Sally that he doesn't agree with her idea on the poem by Robert Frost, but to look at Sally and explain his deep values and beliefs on a current event, well that's not so easy. That's why we need to clear our calendars when these events occur and allow for authentic instruction on skills that will last a lifetime.
The day after the election, I crossed out what I had written in my planner, and I wrote on my board:
"Political Conversations are Welcome Here, if they are:
1.EDUCATED
2.RESPECTFUL
3.MEANINGFUL"
When the first bell rang, students, with defeated faces, happy grins and looks of indifference, filled our halls. It was evident from just their demeanors that the decision I made to put off talking about the importance of conclusions in their writing was the right one. They needed a place to care or not care, a place to discuss their emotions or sit quietly and reflect, and, most importantly, these students deserved to be safe in their feelings, no matter what those feelings were.
I spent the next 7 hours that day talking candidly with students about their beliefs and values, their excitement and fears. We discussed how to politely disagree and not make others the target for whatever it was we were going through. As a group, we related the way people were feeling to other moments in their lives and how they handled those situations. I shared with them my own experiences and feelings, and I was honest and straightforward. We all learned that day about how to be human, how to be people who model kindness and patience and show respect to others. I left that day exhausted and overwhelmed with information I'd gathered about my students and their thought processes, and I recognized my own need to continue to reflect on my own ideas.
Education is full of teachable moments. It is worth the time to use them to our advantage, to allow students to learn from the world around them. When the children in our classrooms see the school as a part of their lives rather than a separate entity where reality never enters and the rules are different, we are creating responsible and respectful citizens. The academic lessons will mean so much more when the people expected to learn them feel valued and understood, when they know they have a voice. Although impromptu conversations may challenge me as an educator, I will continue to cross out lesson plans as needed and embrace the teachable moments I can share with my students.
Tonja Goodwin has been a teacher in the Ames District for over 20 years now. She is currently an 8th grade literacy teacher at the middle school.  Along with being in the classroom, she is an 8th grade cross country and track coach, as well as a mentor/model teacher.  She has two children, Kendra (6th grade) and Trevor (4th grade), with her husband, Dana.  Her hobbies are running and fitness, reading, and spending time with family and friends.