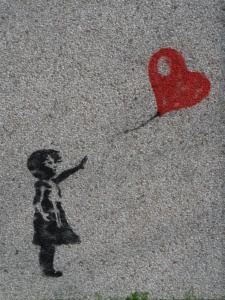 How to resign from your first teaching job:
Make sure you have another opportunity waiting for you. Don't just resign and hope for the best. You have to take care of yourself.
First, tell your principal. You owe it to your principal to know as soon as possible so they can find their next candidate. Look at the person who hired you in the face and tell them that you are leaving. Be honest. Is it personal or professional or both? Be detailed with your response. Inevitably, you will receive a look of disappointment because all administrators will have that look; I mean, who would want to go through the applications and interviews each year? I don't blame them. Hide the tears, shake their hand. Now, it is time to tell your department chair and the rest of your department.
Your department had a say in your hiring, so it's only right for you to tell them why you are leaving. Find your department members.Tell them how much they mean to you and how fortunate you are to have them as friends and coworkers. Continue to hide the tears and reflect on the work you have done with your department. Talk in detail about your future ambitions, personally and professionally.
Next, tell your other coworkers. It's up to you how you want to do this. You can tell some individuals, all individuals in person, or an email. If you send an email, please inform your co- workers why you are leaving and that you appreciate their friendliness and support as a staff. This will be the easiest part about resigning. But as always, the calm is before the storm.
The storm.
Act like everything's normal with your daily lesson plans. Be the same, act the same. Save the last fifteen minutes of your class to talk to your students. Be honest. No matter what you do or say, kids will cry. They will feel betrayed, angered, and deflated. Let those tears you've been holding back come out. If you have their respect, they will not tell their classmates. Repeat this process until you have told all of your classes. Go home.
Cry.
Question your intentions. Doubt yourself. Then have your loved ones and supporters remind you why you made the decision. Have them remind you how you convinced yourself that you are doing what is best for yourself. Compose yourself and remind yourself you made the best decision. Smile. Reflect on the growth you have made and the relationships you have built. Know that you are not the first or last person that will do this. The school will move on and so will you.
Finish the year strong. Continue to give everything you can to your school and most importantly, the kids.
Rafael Benitez teaches 8th-grade reading and language arts at Louisa-Muscatine.