Write with Them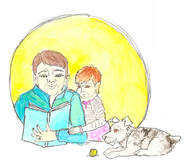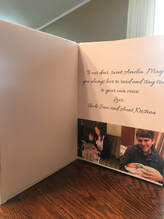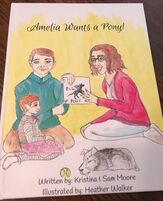 ​Right before I started teaching, I was shared a blog post from "The Cult of Pedagogy" about finding your marigold. If you haven't read it, I will link it here. The writer talks about a gardening technique involving planting a marigold in a garden bed, to help the other plants grow big and strong. The author made an analogy to teaching and finding your person. When I first read it, I was reminded of a neighbor that I used to have. She had a warm smile, a thick Louisiana accent, and paid my $100 to water her plants for a month. It was a pretty sweet deal for a middle schooler. She used the companion gardening to keep her babies safe from deers.
I have been lucky to have found so many marigolds in my first three years of teaching. The marigold closest to my heart, is the art teacher at the high school. I believe that whatever her soul is made of, mine is too. So much so, that when we moved into our current house. My brother had a hard time telling us apart. Since we became friend, we have always said that we needed to write a children's book together. But, we had absolutely no idea what we wanted to write about. Until, a free write with my English 11 students.
One of my core beliefs as an English teacher, is writing with them. It helps them grow and it helps me stay connected to what it feels like to be a student. As a class, we were in the middle of our multi genre research project and I wanted students to take a stab at writing a children's book.
I decided I would try and write a book in honor of my niece. She is mostly likely the only family member I have whose love of books might rival mine. While she has a passion and a love of stories, her parents were worried about her speech development. This July they took her to a specialist, who ultimately told them not to worry. Her mother frustrated and still worried despite what the doctor had said, still really wanted to her daughter to talk. I tried to lighten the mood, and suggested I teach her how to say, "I want a pony". Laughing she told me, "If she asked for one now or before Christmas, I would gladly buy one.". Thus, the running joke for 4 months was Sam and I teaching our niece the phrase, "I want a pony".
So, I decided to write about this running joke for the children's book free write. I was originally inspired by the children's book "Ish" in both the illustrations and craft. At the end of the class period, I read what I had to my students. It definitely wasn't not a perfect draft, but there was something there. I decided that I would try and get it published as a Christmas gift for my niece.
Before I could look at publishing it, I needed some edit and some illustrations. My husband was my editor. He doesn't love to write, but he loves to edit. I don't get it, but I'm so thankful for him. Then luckily, my marigold is an amazing artist. I am careful with my words here, because she hates when people say artwork is just a talent. She wants her students to know that it is art-work not art-easy. But seriously, she has a natural talent and a crazy work ethic. She is goals.
I decided, that the easiest way to get a published copy was to make a photo book through Vista Print. I also found a pretty good coupon. 🙂 In total, it took just over a week for Vista Print to create and ship the book. It made it here Christmas Eve. It turned out better than what I expected. My initial reaction was, "oh dang, I made a book". There were a few pages were the text got cut off ever so slightly. It was a problem on Vista Print side, and I got a full refund.
If you would like to read the full book, I have attached the text below. It was a really fun experience. I am already thinking of more books to write!
Page 1:
Amelia loved to read.
Page 2:
With her Mom
With her Nana
With her Uncle Sam, it's true
Page 3: (Living Room- Book Basket)
She'd run right to her book basket and pick out one for you.
Page 4:
While Amelia loved words, she did not love to speak.
Page 5:
She would sign,
She would clap,
She would let out quite an eek.
Page 6:
Her parents got worried, the conditions looked bleak.
Would our dear Amelia ever learn to speak?
They went to the doctor just to silence their concern,
It turns out dear Amelia is a little bit stubborn.
Page 7:
"Well you know", said her aunt with a twinkle her eye, "she might learn to speak if she knew there was a prize."
"What if in order to get dear Amelia to speak…
She learned to ask for a pony, it would really be so neat?"
Page 8:
Her mom thought it over and said, "I guess that's fine"
She just needs to ask her dad in the nick of time
The date was set for Christmas, it would be quite a feat,
but hearing her dear voice would really be so sweet.
Page 9
Six months to Christmas for her to find her voice,
if she ever wanted to have a little horse.
Page 10:
So every time her aunt and uncle saw their favorite niece,
they would practice, practice, practice just to work on her showpiece.
I, I, I
Wah, wah, want
A
P-P- Pony
Page 11:
Amelia clapped with glee, but a word she would not say
It seemed like an empty yard was how it would stay.
Page 12:
The months rolled along and December came too fast,
getting a pony would be a thing of the past.
Page 13:
They set up Christmas supper and the family sat to eat,
when Grandpa heard Amelia say something over in her seat.
Page 14:
"Huh" said Grandpa, his hearing not so well
The family turned to Amelia all trapped under her spell
Page 15:
It started off quiet, but then the sound did grow.
It grew louder and louder as Amelia found her flow.
I WANT A PONY!
she shouted to the sky!
Her parents clapped, cheered, shrugged, and tears came to their eyes…
For now a pretty pony they would have to buy.
Page 20:
Amelia smiled and giggled because she knew she won
And it was all thanks to her aunt and uncle who are #1
Kristina Moore is an English Teacher Librarian at Clarion-Goldfield-Dows High School. Teacher by day, writer by night. She runs on coffee and YA novels.