2019 Fall Conference Highlights
"Empowered Voices, Authentic Classrooms" was the theme of the 2019 ICTE Fall Conference held Oct. 10-11 in Johnston.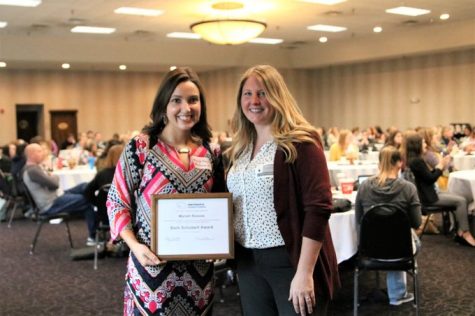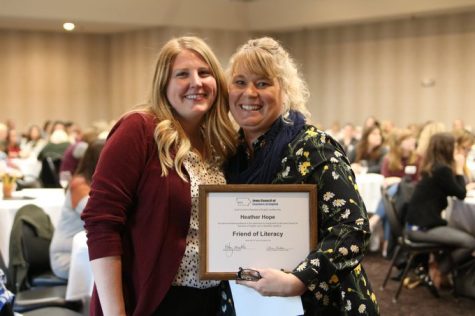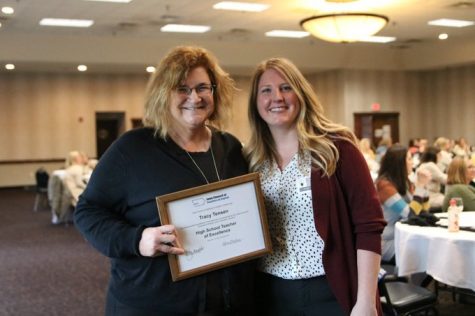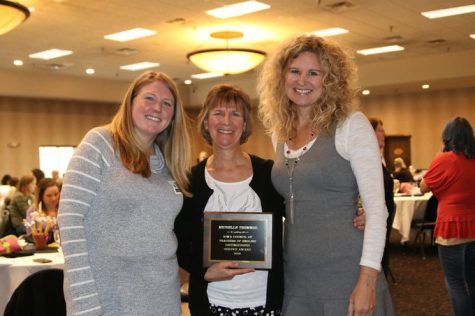 Thursday's keynote Shelbie Witte, professor of adolescent literacy and English Education and co-editor of NCTE's Voices in the Middle Journal, emphasized how important it is that students' work in the classroom is relevant to their lives today.
Friday's keynote was Rebekah O'dell co-founder of Moving Writers and co-author of Beyond Literary Analysis. O'Dell presented ways that students could learn tools of analysis–passion, ideas, structure, and authority–through writing about texts they are interested in rather than limiting their analysis to literature.
Awards were presented during Thursday's luncheon. The Barb Schubert Award was presented to Mariah Reeves of Mount Vernon High School. The High School Teacher of Excellence Award was presented to Tracy Tensen of Gilbert High School, and the Friend of Literacy Award was presented to Heather Hope of Valley High School.
On Friday, ICTE honored Michelle Tremmel with the Distinguished Service Award.