Join the Summer Book Club!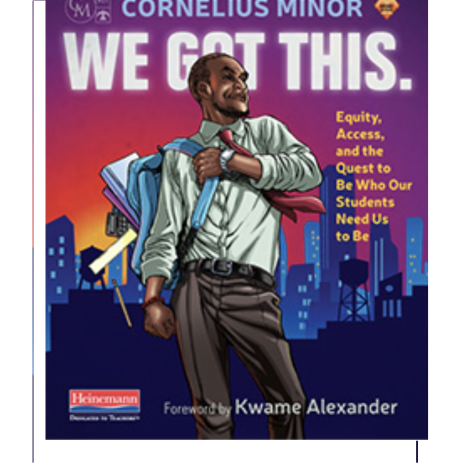 ICTE is offering a summer learning opportunity around the work of one of our wonderful keynote speakers for our Fall 2022 conference, Cornelius Minor. Around the beginning of August, we like to shift to more pedagogical reading to prep for the year ahead, and this year, we are so excited to revisit Cornelius's inspiring work around creating community and honoring the sacred act of listening to our students. Cornelius's book, We Got This, is bound to inspire us to start the year mindfully and with excitement to really know each student we meet. Discussing it with other teachers can help us make the learning practical.
Please join us on Tuesday, August 16th, from 4:00 p.m. to 5:00 p.m.
Please submit this form to receive the Zoom link you'll need to join the discussion.
We look forward to learning with you!
Take care,
Jenny Paulsen (book club facilitator)
Brenna Griffin and Nikki Smith (conference chair)