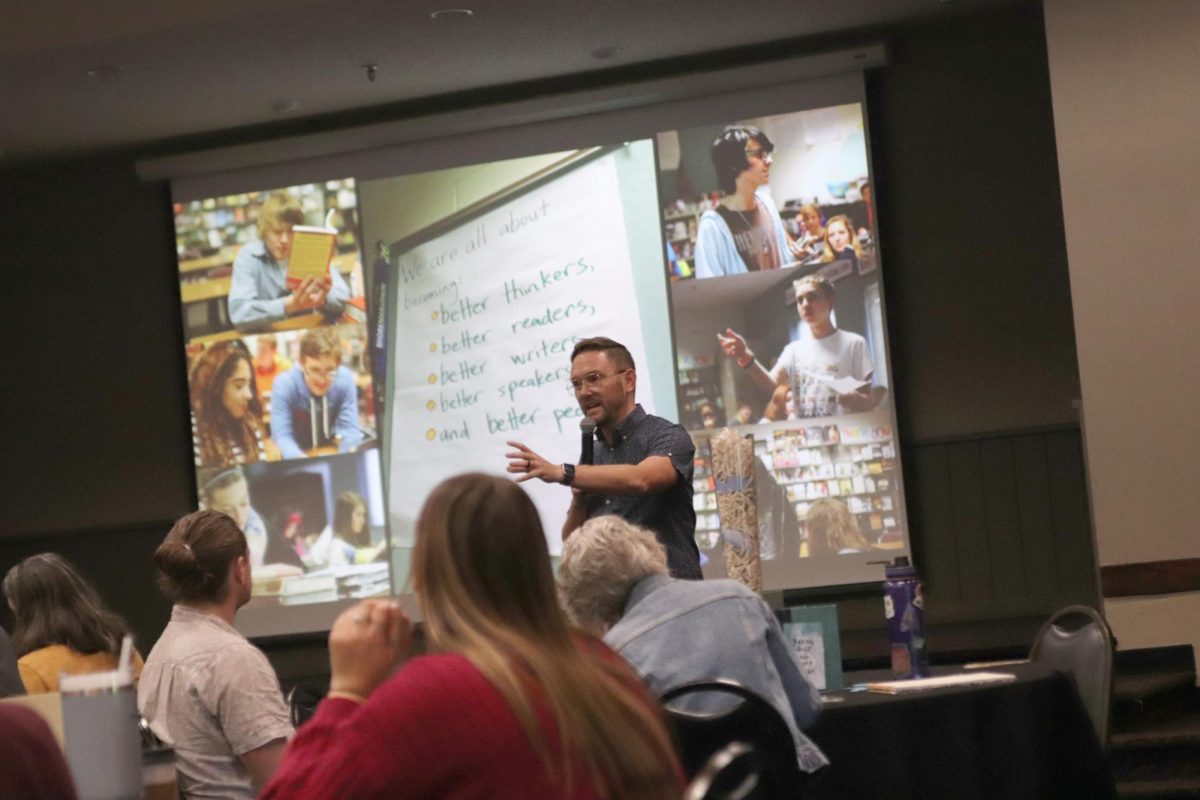 Thursday, Oct. 5
Link to the 2023 conference schedule: SCHED
Our conference began with a keynote address from Dave Stuart Jr., author of These 6 Things:
How to Focus Your Teaching on What Matters Most. Stuart talked about the most important data-driven things to do to be an effective teacher and graciously linked in his SLIDESHOW  for our continued learning.
For the first time at the ICTE conference, we scheduled in time simply to collaborate with each other. Teachers signed up for discussion tables based on topics. We supported each other through discussions about book bans, their stage of career, building level, or specialty in teaching. Here is a link to the groups and the main takeaways from each: CONNECTING THROUGH CHAOS
Slideshow of Connecting through Chaos groups:
After lunch on Thursday, we had two breakout sessions, and then ended the day honoring Dr. Donna Niday, long-time Executive Director of ICTE, at a reception for her retirement. Dr. Niday coordinated the English Education program at Iowa State University. She taught young adult literature, English methods courses, and a graduate literature methods course, as well as supervising student teachers. She is a co-author of three books about mentoring beginning teachers.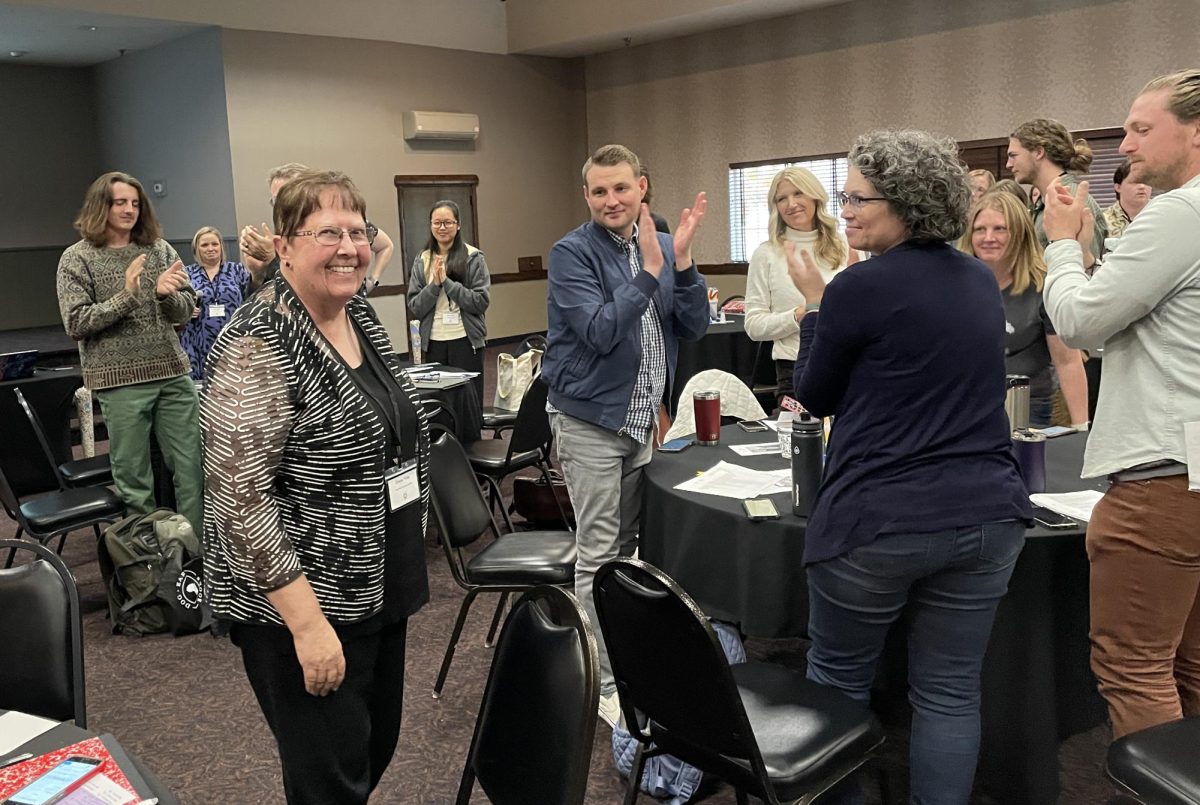 Friday Oct. 6
We started with a breakout session on our second day before gathering together again for keynote presenter Dr. Seema Yasmin, whose new book What the Fact!? is geared toward teachers and students engaging in more thoughtful conversation around our media lives, combating misinformation, disinformation, and the threat to our critical thinking skills we know are so important. Her presentation was in a Q&A format, with an interview by our 2023 Distinguished Service Award winner, Kim Van Es.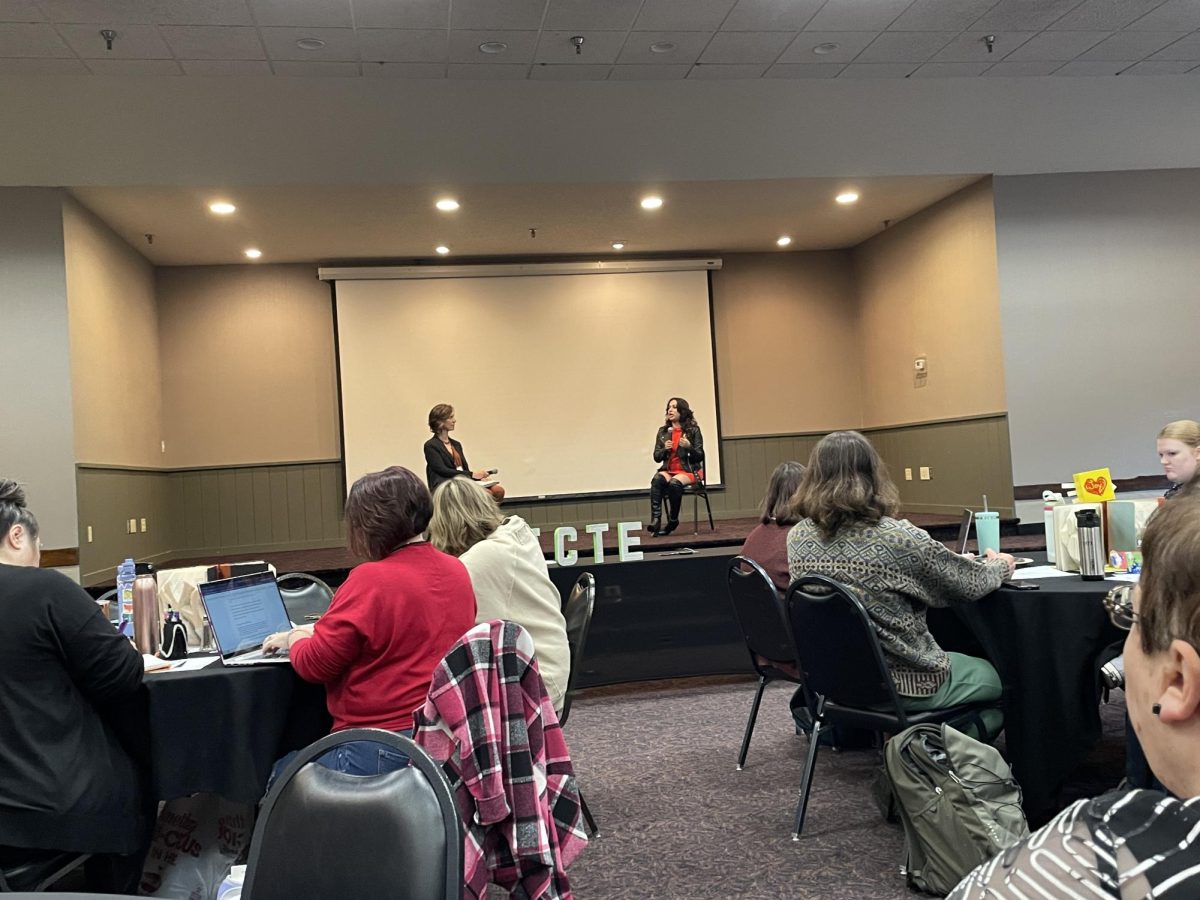 After lunch and two more breakout sessions, we ended the day with a raffle. Our 2024 conference will be at the Stoney Creek In in Johnston on Oct. 10-11.
Other conference highlights: