ICTE receives Affiliate of Excellence Award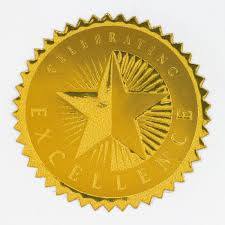 A message from your ICTE Co-Presidents:
Yesterday we received notification from NCTE Affiliate Director Millie Davis and from Standing Committee on Affiliates (SCOA) Chair Jean Boreen that the Iowa Council of Teachers of English has been chosen for the NCTE Affiliate of Excellence Award! We are honored to be recognized for our work with ELA teachers across the state of Iowa, specifically through our fall conference program, our continued efforts to increase membership in our organization, and our connections through the ICTE website, Facebook groups, and Twitter.
ICTE will receive the award certificate at the NCTE National Convention in Minneapolis, Sunday, November 22, at the Affiliate Breakfast. We invite any ICTE member who is able to purchase a ticket to the breakfast to join us in celebrating this achievement. (Ticket purchases are on your convention registration.)
If you are unable to attend the NCTE Convention this year, you'll still be able to celebrate with us at the ICTE Conference on October 8-9 at the Stoney Creek Inn. We will definitely commemorate this honor with all ELA teachers in attendance, so bring your festive spirit with you to Johnston in October!
It is because of all of your efforts in teaching and learning across the state that we strive to continue the work of this organization. In accepting this award, our executive board members are celebrating the work you do in your classrooms, buildings, districts, and institutions every day for Iowa students. Thank you for your continued support and involvement in ICTE. We look forward to celebrating with you in person in October and November!
Kirstey Ewald & Jenny Cameron Paulsen