The Gap: More Than Jeans & T's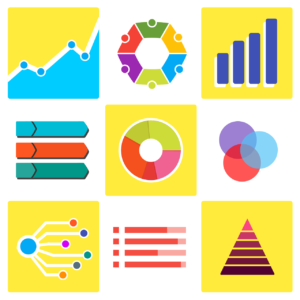 Being a teacher sometimes feels more akin to being a scientist than one would think.  We are constantly asked to gather data, analyze data, process data, make decisions based on data…
It is easy to get numb to the situation.  I know several people who are jaded by the process, rolling their eyes like their mother just asked them to dinner when their administrators question what data-based decision making is going on in the classroom.
It isn't the sexy-part of an English teacher's job, but data is a reality that we all must face, for a variety of reasons.  Last year, I spent time collecting data on all types of students, processes, and subjects and it actually opened my eyes to what we do is so, so, so important. There are gaps everywhere, in background knowledge, ethnicity, success, reading rates; gaps pointing toward how to do our job and WHY it is so important.  
So, here are my scientific findings:
Last year I had 72 sixth grade students.  
Only three knew the states in the United States before arriving in my classroom.  (So, we had to teach a lot of geography in our front-loading before teaching a lot of texts…especially,

Watsons Go to Birmingham and Lions of Little Rock.)

Twenty-eight of my students had never been read to by a family member.  These students especially loved and appreciated read aloud time each day. 

Twenty-six of my students had never finished an entire chapter book for fun.  This showed that our IR curriculum from

The Book Whisperer

would be so vitally important.

One-Only one student out of 72-finished the year without reading the promoted 250 pages a week of free reading.  Many were reading with abandon, with six students reading over 1,000 pages a week the entire fourth quarter.

Two-Only two students had started the year ever reading a book that had an LGBTQ character; ZERO had read a book that contained a Muslim character; four had read a book with a Latino character.

FIVE TIMES–My students who were black were five times as likely to be non-proficient readers than my white students. Five times.  This was sobering.   
It is easy to look at data and get overwhelmed and ask, "What's the point?" or "Where do I begin?"
But, I looked at each of these tidbits of data as an opportunity to take my kids on an adventure, last year I playfully called this our tour through Gapland.  The goals of Gapland were twofold:
1.) Exposure–expose kids to new ideas, new people, and new concepts that represent the culture of our community, our state, our country.  
2.) Reading–creating a love of reading in each student that was greater than how they arrived in my room, increasing the volume to build vocabulary, background knowledge, and sensitivity to new subjects.
Gapland is scary.  Parents and families are sometimes terrified and resistant to the new ideas.  Other teachers can get growly at those who are willing to innovate.  Students might say the wrong things or put walls up to new ideas; pouting and whining can become a regular part of the classroom environment.  
It also makes you sweat as a teacher.  You have to find extra time to fill the gaps.  You have to be prepared to take flack from closed-minded parents, timid teachers or antsy administrators.  You have to stay after school with stubborn students, make phone calls to motivate sluggish attitudes, give up your prep to dig books out to inspire lagging readers.
But, I have tried the other way.  I have guessed at what I should teach.  I have done what I thought was fun or interesting and hoped the kids would agree.  I have pushed activities that seemed amazing in books, yet held no meaning for my kids. I have purchased book sets based on what I loved to read in college, not what would change how my students think.
But, by asking questions and doing the dreaded data-based decision making, I'm actually doing the best work of my life…and the data proves it.  At the end of last year, I gave another survey and it said:
Their favorite class novel of the year was

See You At Harry's

by Jo Knowles (and they were passionate about defending Holden, the gay brother)

The favorite IR book of the year was

Winger

by Andrew Smith (includes an LGBTQ character and a hate crime)

Their favorite unit of the year was the civil rights unit and they could all name the dates of the death of MLK, the March on Washington and the 16th Street Baptist Church Bombing.

85% of my students of color raised their reading scores by at least two grade levels.  Some raised their scores by three or four grade levels.  

All students could explain autism and were more compassionate toward the autistic students in our school.

All students could define a refugee and explain why some people need to flee their countries and the sacrifices entailed in such a move (important for a community that was a Bosnian refugee site.)
Is it work?  Yes.  Do we have an uphill battle as Iowan, English teachers trying to break through highly conservative, homogeneous ways of thinking? Yes.
But, if you embrace the data, and go forth in a fearless manner to raise the needle, then amazing things can happen.
The Gap.  It's more than just a store in the mall.  It's a realm of possibilities.  
Britt Jungck teaches sixth-grade literacy at Bunger Middle School in Waterloo.