Tales of a First Year Teacher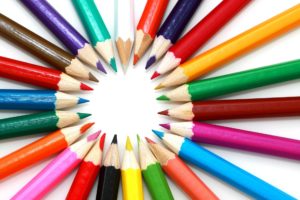 I am the typical Mexican-American English teacher in the middle of Iowa.I am a 23-year-old young man living my dream– I teach students and I coach football. Education was ingrained into my brain at a very young age, thanks to my mother. I am fortunate that my family background is as diverse as they come–my native heritage are hardworking Mexicans, my step-family are African-Americans from the great state of Louisiana, and my proud Iowa roots makes me a rare breed.
I feel that my rare background allows me to naturally connect to the three major ethnic groups in our great state. Great educators must connect to their students, or else the year will not be successful. Connections with the students create the bridge of trust and respect. This takes the mindset for students from "I am doing the work because he tells me to," to "I want to do the work because it is from him."  I have learned so much in so little time in my first year of teaching. I am fortunate to work at Louisa-Muscatine Jr/Sr High School, where they allow me to express myself fully and provide me the tools to be successful.
What allows me to thrive in my hectic schedule with school, football, and other personal adjustments are my ferocious passion for students and their education, my relentless work ethic, my caring heart, and the chip on my shoulder. Whether it is right of me or not, I took it personal when schools never called back after I applied to their districts. I felt I at least earned a simple email of "Thank you for your application, we will notify you if we have you in our process." But alas, not every district is like that, and I took it as a slap to my face. I was especially hurt when my own hometown district did not call me back when I applied for the two open positions. I will never forget the administrator in my interview chewing on his fingernails as I was answering questions. So luckily, when I interviewed with the school down the road from my hometown, I told Louisa-Muscatine, "If you choose me to work with you, you will never question my work ethic or intentions. You may question my intelligence or a flaw of mine, but you will never question my work ethic."
My passion, work ethic, and ambition allow me to embrace the challenges of my profession. Another vital contribution to my survival of this profession is my wonderful and beautiful girlfriend, who is also an English teacher. My goal for my career is to influence all students, particularly students of color, to embrace education and pursue education. Schools in our great state need their staff members to reflect the population of their diverse students. My motto of teaching reflects the words of Tupac Shakur, "I'm not saying I'm gonna change the world, but I guarantee that I will spark the brain that will change the world." We, as English teachers, need to spark the brains that will change our world.
-Rafael Benitez
8th Grade English/Reading Teacher
Jr. High/Varsity Football Assistant
Louisa-Muscatine Jr/Sr High School 
email:[email protected]