Advocacy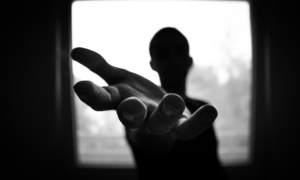 Advocacy – Public support for or recommendation of a particular cause or policy; championing of
Medieval Latin: Advocate – summon, call to one's aid
Leave it to Medieval Latin to answer a question I didn't know how to ask.
What does it mean to answer a summons? A call to aid in championing a cause? The answer begins in action. Searching for your passion.  Researching solutions. Finding your voice. Recruiting aid of your own through whatever medium that reaches them where they live. Influencing those who have a broader sphere of influence. This work won't be easy, it won't feel safe. But instigating change, important change that creates a better community for you, your family, your students, or your school, is deeply rewarding.
Advocacy can take place in a variety of settings. I used to think that to advocate, I needed to Washington, D.C. to meet with my representatives in Congress to advocate for more school funding. After studying more about advocacy, I've realized that acting with an intention to create positive change can happen anywhere. It can happen when you interact with your students, colleagues, friends, family, or even strangers. It can happen in the change you make in your classroom instruction. It can even happen on a family vacation.
So how do I take that risk and begin to champion a cause? Who can engage in this work with me? What is worthy of advocacy? What avenues are most effective?
I don't have all the answers.
I do know who to call to my aid.
My current and former students – I summon you to share your story. The world needs your voice; you have a unique experience to share, and by staying silent, we lose valuable insights into how we can improve both our community and our community of learners at our school. Be respectful and use the skills you've acquired, but never lose sight of this: You matter. Your voice matters. Your story needs to be told. Your cause needs to be championed.
My teaching colleagues – I summon you to begin your advocacy in your own classroom. Try something new that will empower your students; talk about it with your colleagues. I summon you to combat the negative narrative that exists in education. Don't gloss over the hard work that is teaching and even harder work that is learning; instead, enter the conversation with honesty, passion, and hope. Find an audience for this avenue of advocacy. Consider ICTE's Teacher Writing blog – email [email protected].
My ICTE tribe – I summon you to champion the voice of teachers and students, readers and writers, dreamers and perpetual learners. Students need our voices to be strong and are hearts to be passionate. Other teachers need you to expose your practice, your successes, your struggles. Sharing your own pedagogy and reflections is its own form of advocacy. If you lose the passion or the strength, summon me. I'll be your cheerleader, your mediator of thinking, your shoulder to cry on. When we are ready to go again, refreshed and inspired, we will work to constantly improve our craft to support our students as they reach their own lofty goals.
My fellow teacher leaders- I summon you to say yes when you'd like to say no. The work of creating equitable systems that hold all students to high expectations, changing teacher beliefs to support those systems, and working under constantly changing conditions is exhausting. You show up every day and engage to make the educational systems work better for students. I summon you to find new avenues beyond your regular circle of influence to continue that work. I also summon you to say yes to yourself. Say yes to taking a break in the summer – it's harder to find your passion a second time after it's died than it is to take a break while the flame is still alive (minuscule, perhaps, but still there).
My family – I summon you to new experiences. It's easy to do what we've always done, talk to our small circle of friends, and vacation in familiar places. It's not easy to meet new people and build relationships, understand other cultures, or put yourself in someone else's life. It's not easy, but it's what we do in order to better understand the experiences of those around us. It's what others have to do on a daily basis. We are very privileged, and we need to do our part to create a more socially just society.
These are the areas of advocacy that I am personally going to explore over the next year. What issues are you passionate about? Who can you call on to come to your aid as you work to champion these ideas? It's easy to think about changes you'd like to see. It's harder to set aside the time to make these changes. While answering these questions is a good starting place, taking your first action is vitally important and just as scary. This blog post is my first entrance into the broader narrative. What's yours?
Erin Miller is a Teacher on Special Assignment for the Ames Community School District. She currently serves as President of the Iowa Council of Teachers of English.