Safe Classrooms, Unsafe Schools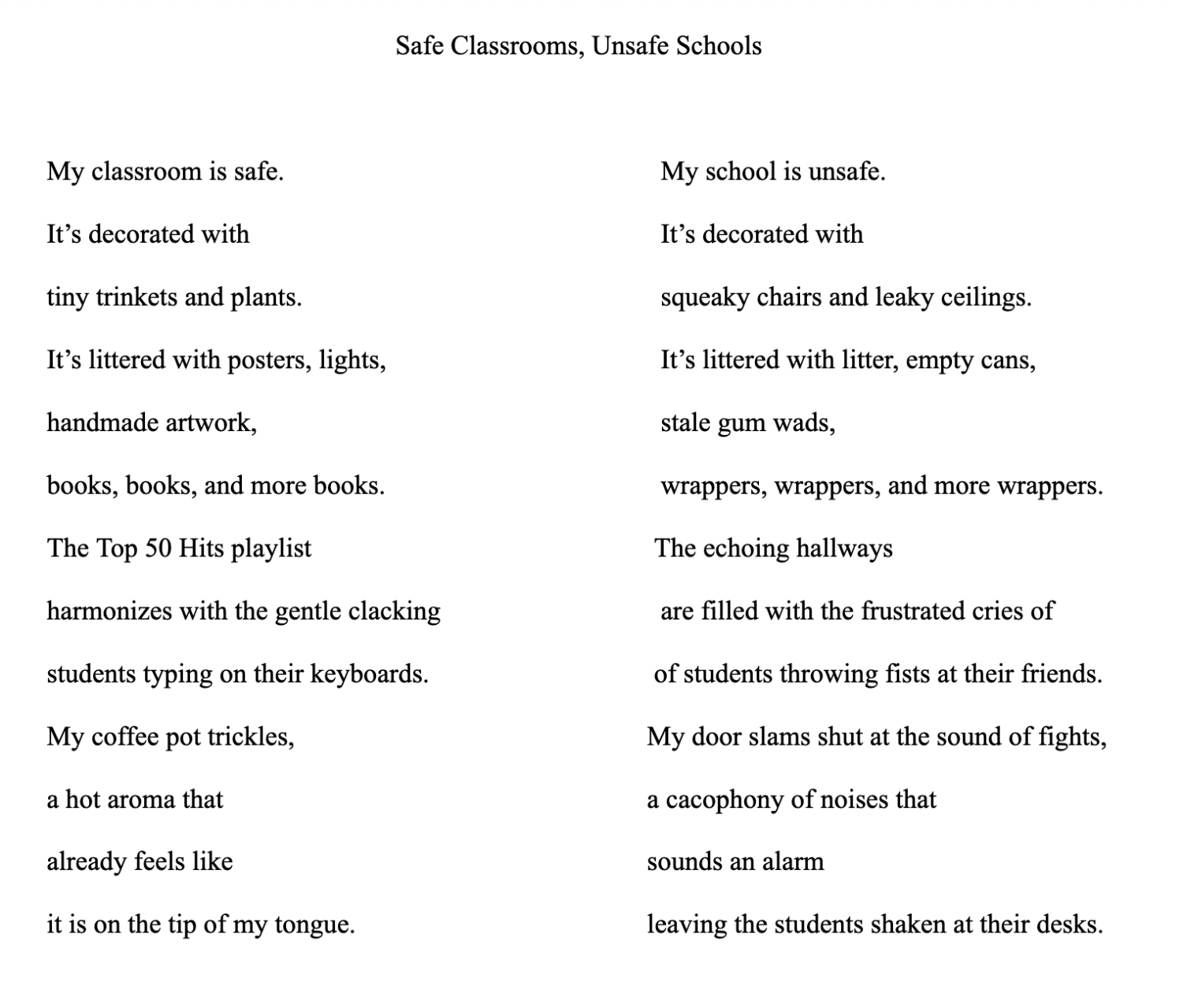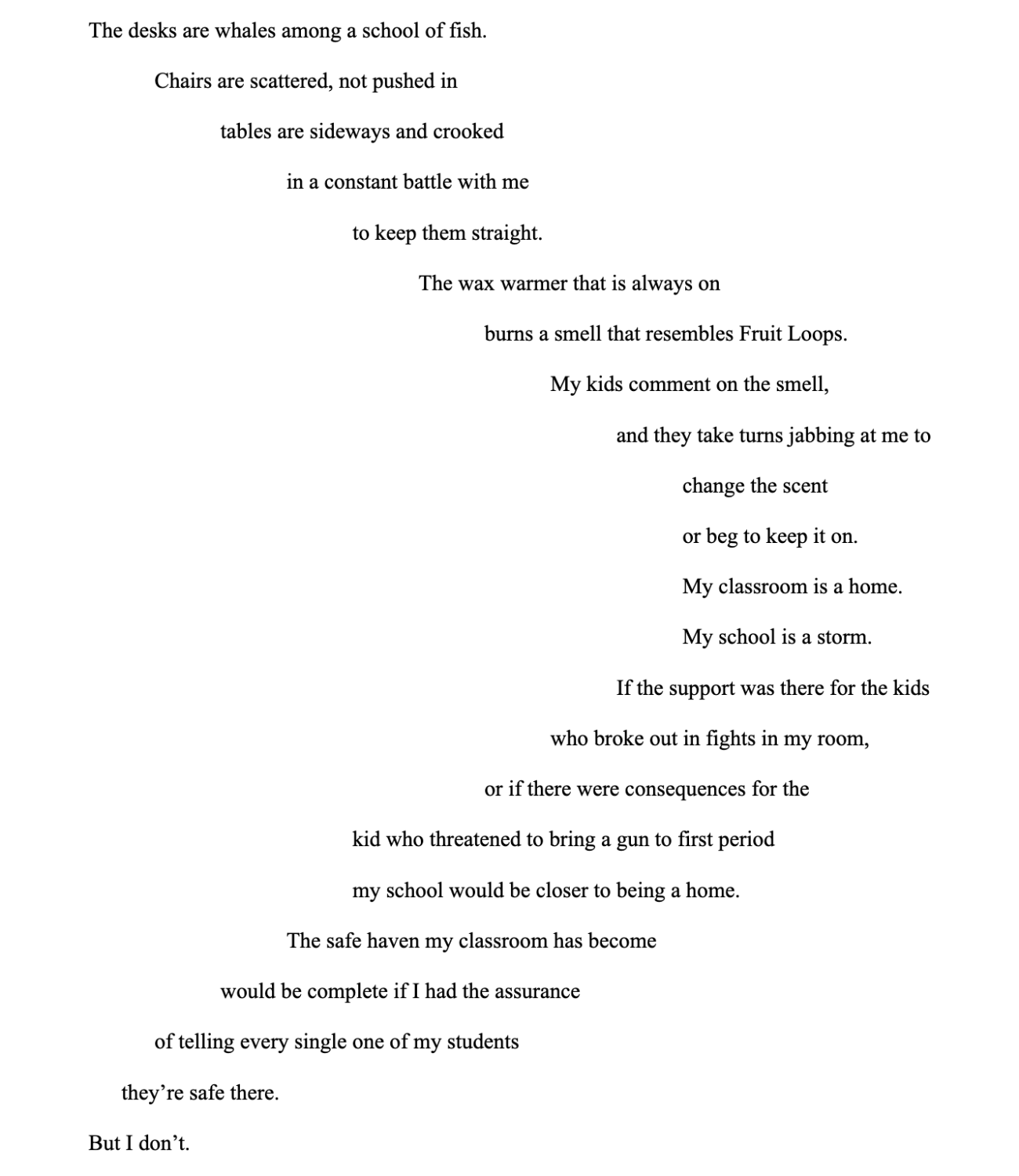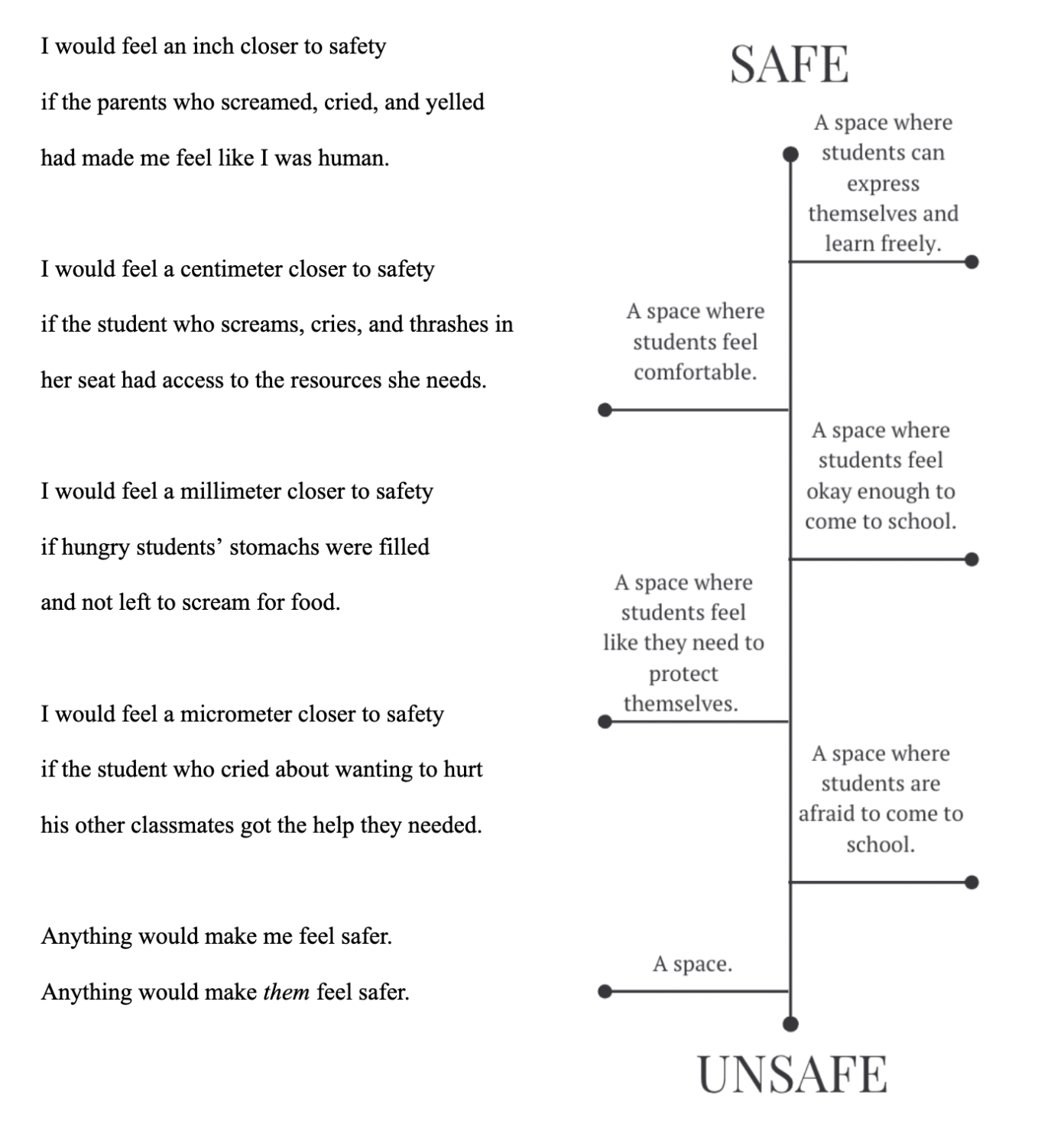 My classroom becomes unsafe.
My students become unsafe.
I become unsafe. 
We all become unsafe.
Leave a Comment
About the Contributor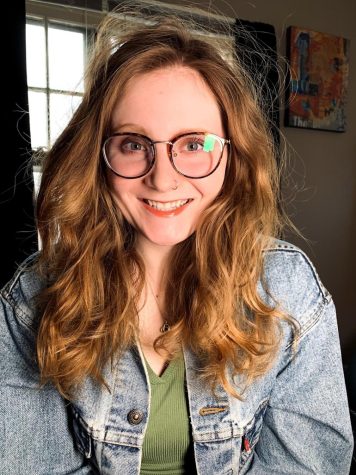 Abby Heggen, Teacher-Writer
Abby Heggen is a 6th grade language arts teacher in Clear Lake, IA. She is currently a student at the University of Northern Iowa pursuing a master's...